Hanuman
Of all the many Hindu deities, <![if !vml]>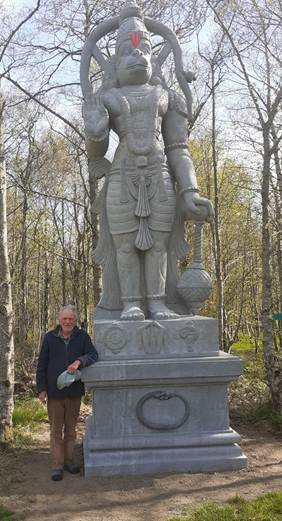 <![endif]>Lord Hanuman, the monkey god, is the most popular. He incorporates all of the most life supporting attributes, such as wisdom, strength, courage, compassion, devotion, perseverance and self-discipline.
Just as Hanumanís heart is filled with devotion to the Lord Rama and His Lady Sita, so His devoteeís heart is filled with His benign qualities and which gradually suffuse his/her whole being.
In short, Hanuman represents all that is good in life. He serves as true companion to whom one can freely open oneís heart and soul with full trust and confidence.